Customized Branding Solutions
INGIC Design is renowned for providing top-class branding solutions to its clients. Our professional approach towards the work allows our clients to excel in their businesses. Not only that, we provide our clients with all the tools they need to improve their brand image and stand out head and shoulders above the crowd. With all such features, we are able to provide the best branding solutions to our valued customers.
Landing Pages
In order to boost your business's ROI, having effective and engaging Landing Pages is very important.
Get Custom Quote
Stationery
Stationery designing is as important as any other branding solution to enhance your brand value.
Get Custom Quote
Social Media Pages
Give your brand the limelight it deserves with an impactful, strong social media presence.
Get Custom Quote
Why INGIC Design Does Custom Digital Designing Better
We offer best branding solutions with a promises to promote businesses with robust online brand representation.

Social Media Designs
We design impactful social media posts and banners to highlight your brand in all the right places – across the globe.

Unique Designs
Our distinct designs allow clients to position themselves as the leading entities in the market.

Best Stationery Designs
We provide just the right stationery designs to build your brand identity & brand value.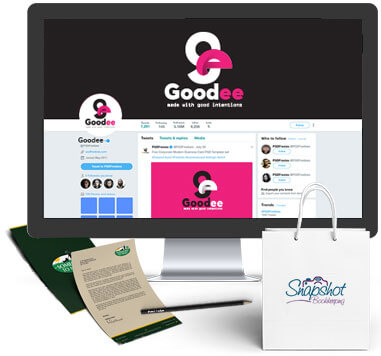 ROI Boost via Landing Pages
Give your advertising ROI a serious boost with our custom UX/UI designed landing pages.

Money Back Guarantee
All our design services come with a money back guarantee – your convenience assured!

Industry Specific Designers
We have industry-specific expert designers to deliver a robust design that increases your brand value.
Our AwesomePortfolio
Increasing your brand value starts with a complete branding solution. Let our design team take away the hassle.
Our Design Process
The experts at INGIC Design make sure your creative journey is easy with a simplified process to follow.

Design Brief
Fill out a creative brief to let us know about your project, We'll reach you within no time.

Conceptualization
Experts with over a decade of experience develop concepts, one of which, you approve.

First Draft & Revision
A design draft is created using industry grade tools to show you what the result will look like.

Final Delivery
Upon your approval, final designs are sent to you including multiple formats and copyrights.
Client Testimonials
Outstanding experience working with INGIC. Henry has been very helpful, professional and proactive. It's been wonderful to work with INGIC.
I have been working with INGIC for almost 2 years now, Eric Olson has been super helpful ever since he took over our account. Very professional and proactive, coming up with creative ideas and solutions.
We have been dealing with INGIC to develop an application over the last few months. The team has been reliable in their response, we had great feedback and promptness from Mr. Mohsin to guide us on our approach. His support as our account manager has helped us move the application in the right direction.
We have been dealing with INGIC for our Mobile Application "Yumm Cloud" and we are really satisfied with how things shaped up, I would recommend to choose Ronald Lake as a Project Manager as he is efficient, smart and a problem solver.
I had good experience with Ingic we faced some problems which they did sort it out for us within 24 hours
Great experience working with INGIC so far, Eric has been super helpful ever since he took over our account. Very professional and proactive, coming up with ideas and solutions. Overall, it's been wonderful to work with Eric and the team.